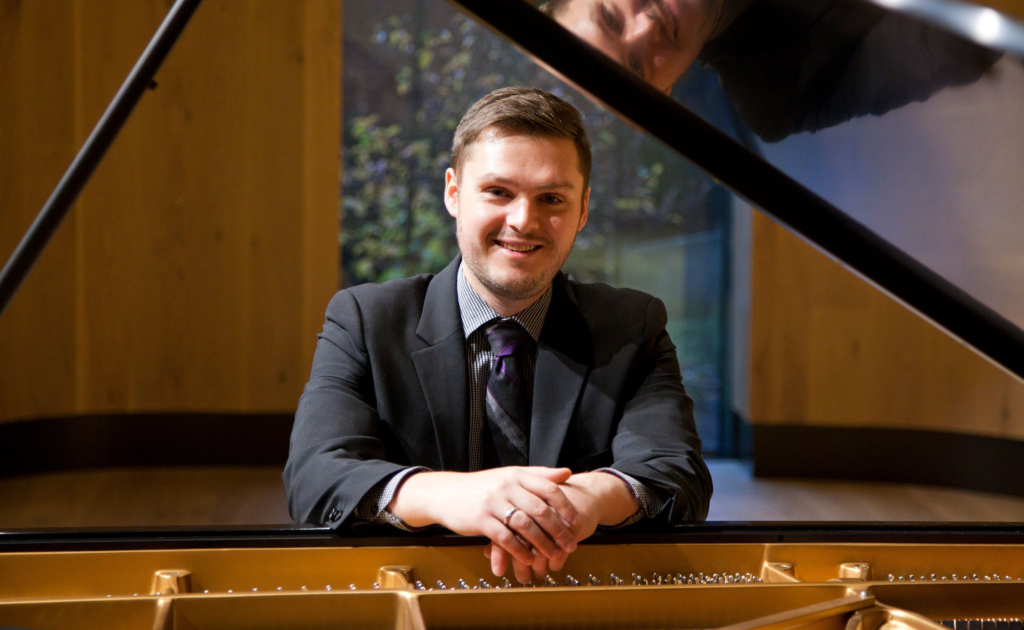 Mark Stevens, South King County Chapter Visiting Artist in 2021 and again in 2023, will perform at our SKCMTA Scholarship Concert!
Friday, March 3, 2023
7:30 pm
Bleha Center for the Performing Arts
Green River College
12401 SE 320th St, Auburn, WA 98092
Featuring the works of John Luther Adams, Ludwig van Beethoven, Franz Liszt, Laura Kaminsky, Natalie Draper, and Christopher Cerrone.
Suggested donation of $15 per person. Donations will be accepted by mail to support the SKCMTA Scholarship Fund.
Checks can be paid to "SKCMTA" and mailed to the SKCMTA Treasurer at 29118 152nd Ave SE, Kent, WA 98042. Donations cannot be collected at the college per Green River College guidelines.
Tickets are not needed for entry to the concert. Concert is free for Green River College students.
Parking is free.